In the three quarters that have gone by this year HCM City's real estate market witnessed many unexpected changes.
Forecasts had said the city's eastern part would be the key market, but the south has given lie to this and continued to remain the most dynamic property hub.
The icing on the southern cake is Phú Mỹ Hưng.
"Over 10 months have passed and we can now say 2017 has been an impressive year for the city's property market in general and for Phú Mỹ Hưng in particular," experts said.
From strategy of expanding living space to blockbuster project
The first remarkable achievement for Phú Mỹ Hưng this year was the successful final sales launch of the Saigon South Residences, which has been designed specifically for medium-income buyers.
The significance of Saigon South Residences lies not just in the fact that 1,800 apartments sold like hot cakes as soon as they were launched. It also lies in the fact that for the first time in its 24 years of operations in Việt Nam, Phú Mỹ Hưng Development Corporation has developed a project outside its Phú Mỹ Hưng City Centre in District 7.
The second milestone for the corporation this year was a new project called Phú Mỹ Hưng Midtown, with which it opened a "new chapter" in its history.
Phú Mỹ Hưng Midtown project is the corporation's biggest in terms of investment in recent years, and for the first time it collaborated with three Japanese partners.
This collaboration, the corporation believes, will help it realise its dream of developing an urban complex of international standards right in Phú Mỹ Hưng City Centre.
Sales of units in Phú Mỹ Hưng Midtown were organised one time each in the first and second quarters of this year. The project remains a phenomenon in the city real estate market after achieving 100 per cent sales on each occasion.
In fact, both sales phases attracted thousands of prospective buyers, much higher than the number of apartments available for sale.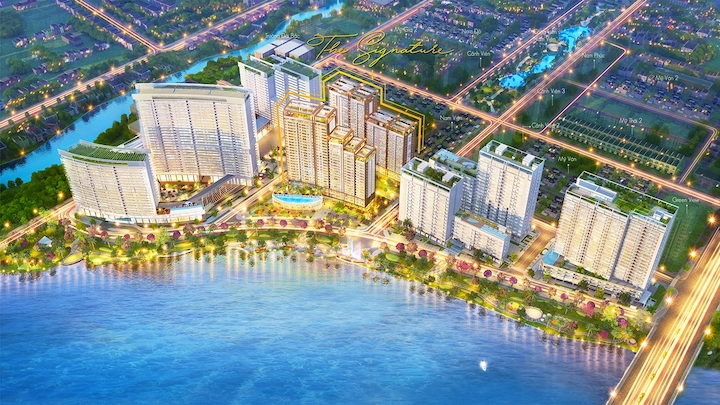 Phú Mỹ Hưng Midtown: construction of the century
Inspired by famous urban complexes like Tokyo Midtown and Midtown Manhattan, Phú Mỹ Hưng Midtown is being developed on an area of over 56,300sq.m.
"Midtown is a special project with each of its buildings being a self-contained space with all services available there. Its residents can enjoy all facilities like swimming pools, playgrounds and convenient stores, etc... All the services are available in each building of the project," Tan Gek Meng, the architect who designed the project, said.
Besides, he said, they can enjoy the facilities and amenities available in the nearby inner Phú Mỹ Hưng City Centre like parks, restaurants, and healthcare centres. Living in Midtown means occupants live in a self- contained city with full services and amenities.
One of the unique features of the project, and the first for Việt Nam, is Sakura Park. The 11,600sq.m park, inspired by Japanese sakura flowers, runs along the Cả Cấm River. Singapore Sakura is one of the most major trees will be plant in this park because it is suitable with Việt Nam's conditions. Phú Mỹ Hưng said the third phase of Phú Mỹ Hưng Midtown, The Signature, would be launched at the beginning of 2018.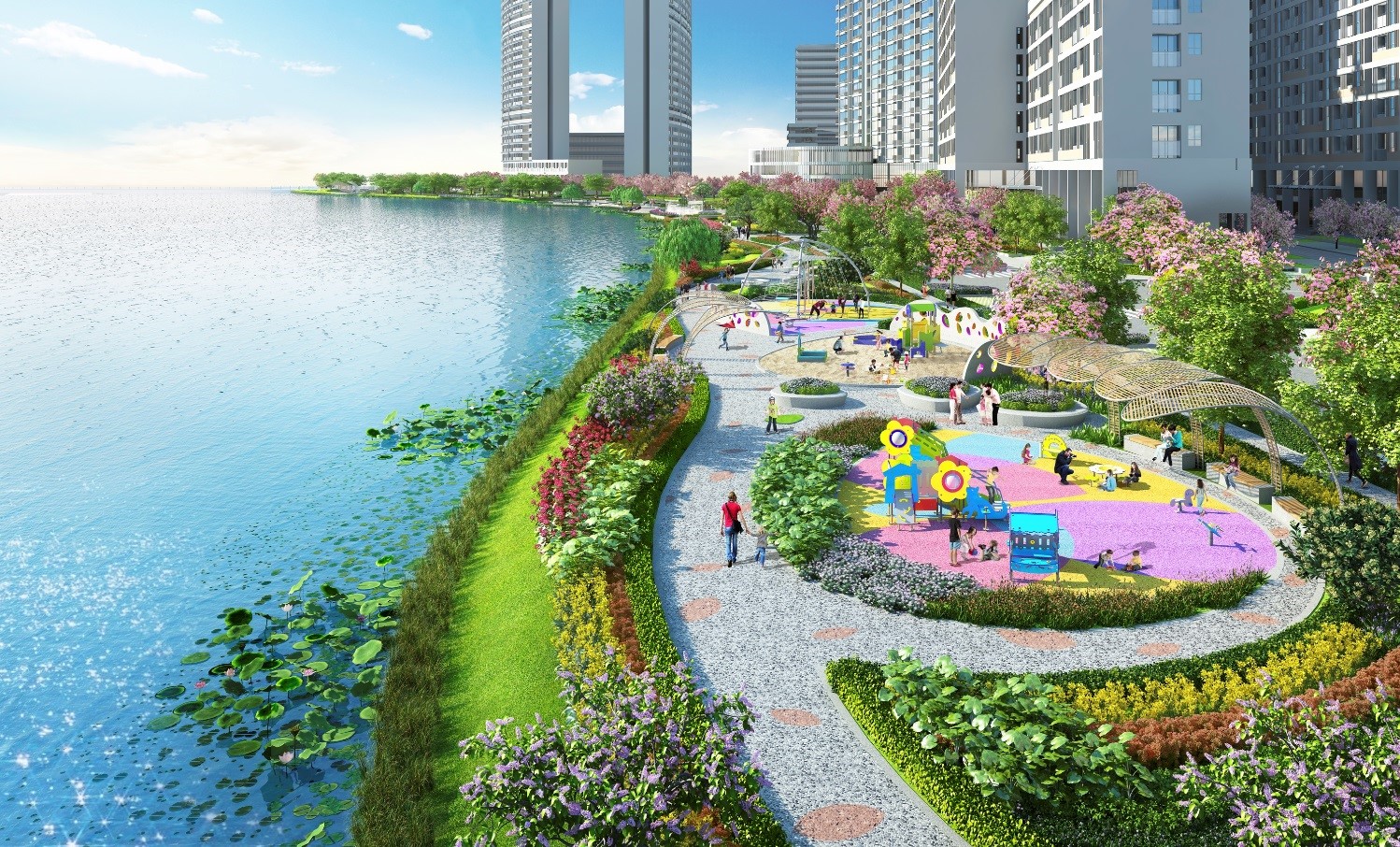 The Signature is set to be a symbol of the entire complex. The corporation said it and its partners are carrying out further studies before designing this phase.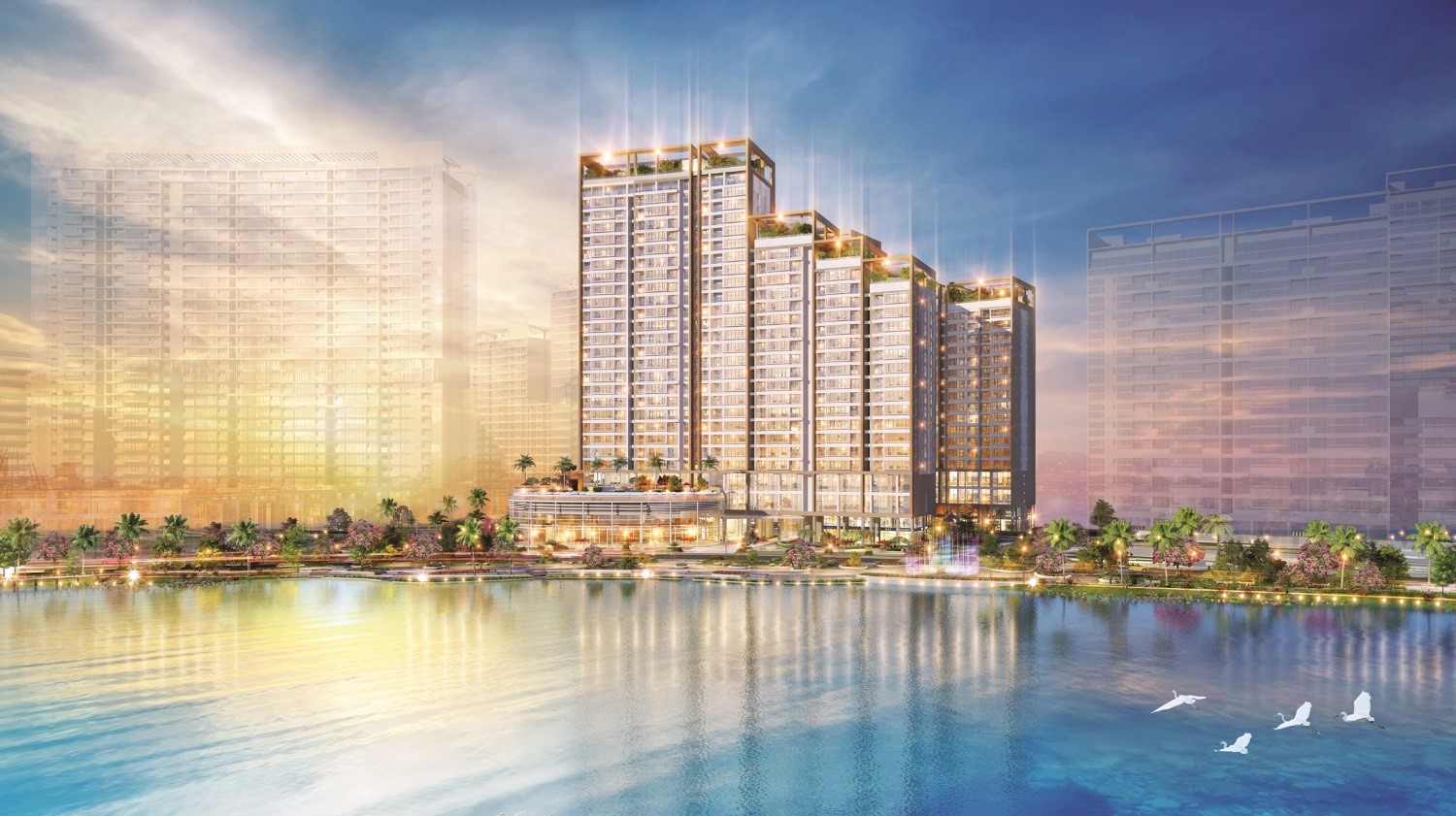 The Signature consists of two blocks from 18 ~ 27 storeys, located in the heart of both Phu My Hung Midtown and Sakura Park.