On the morning of May 28, more than 1,200 customers attended the launch event of The Symphony, a building located in the heart of Phu My Hung Midtown project in District 7, Ho Chi Minh City.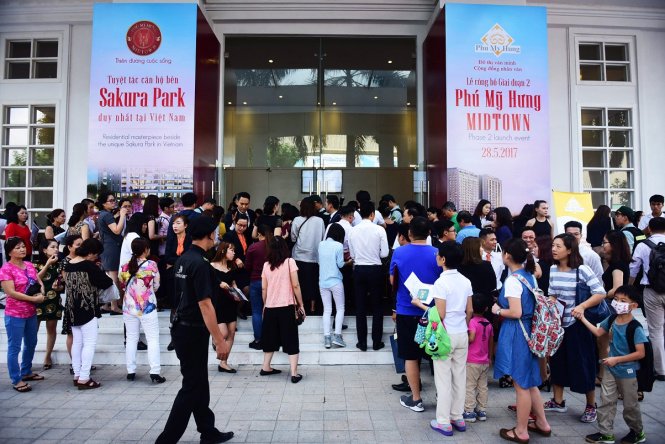 Numbers can speak in the quiet context of real estate market
More than 1,200 visitors attended the launch are impressive figures in the context of relatively quiet market, showing the strong attraction of Phu My Hung brand in general and Phu My Hung Midtown in particular.
Worth mentioning, in order to be invited to participate in the lucky draw ceremony to select Phu My Hung Midtown products, before that, the customers must send a letter of registration to the developer and after careful selection, only the qualified customers are invited. The investor said, only in Phase 2, there are 3,000 registrations, more than eight times the number of products, and only 1,800 guests are invited.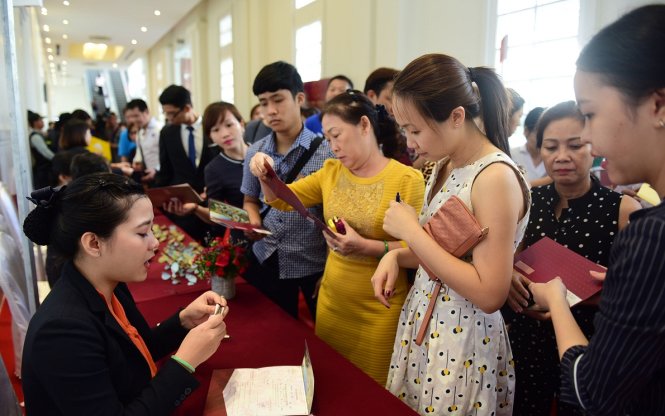 As noted, the atmosphere at the launch event is very exciting, everyone wishes to become the lucky owner of Phu My Hung Midtown.
Mr. Nguyen Ha Thai (District 7), speaking with Tuoi Tre, said that he had learned about the Phu My Hung Midtown project for a long time and that the reason he chose this project was because the apartment had ample space for living as well as for children to attend international school in District 7.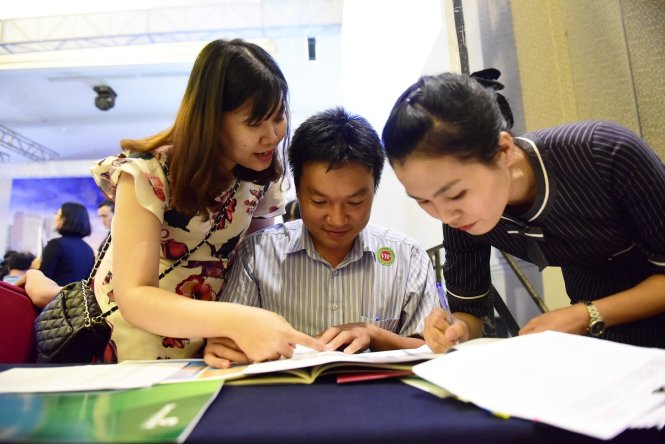 "I am also impressed with the fact that the developer let we enjoy three levels of amenities including on-site amenities, amenities of the complex and amenities of an international and complete service city"; Mr. Thai said.
And family of Mrs. Minh Han (Binh Tan District) said: "Since my family has more members, the current house is cramped so I buy a Midtown apartment for a more comfortable living, more convenient learning environment for my children and there are green spaces to relax like the cherry blossoms park – Sakura Park ".
The developer also said that there is a rapid increase in the demand for large and standardized apartments, to be able to arrange 3 bedrooms or more, especially together with fresh environment and infrastructure, utilities, complete services like Phu My Hung.
After many attempts from expressing their wishes, waiting for their turn to buy among more than 1,200 customers attended on May 28: 319 units and 50 shops were sold out only in the morning, with the successful rate of 100%.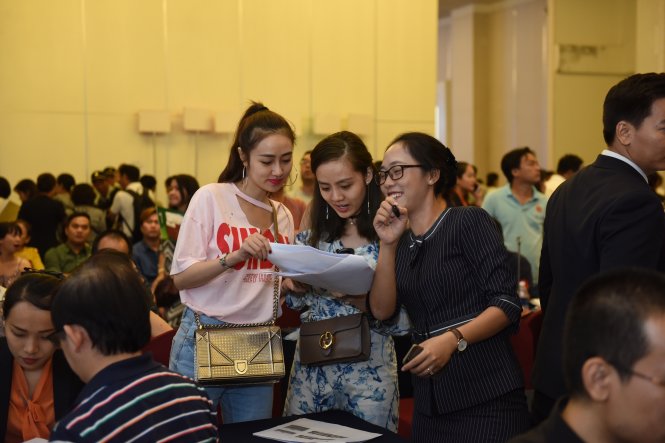 At the event, there were quite a lot of Korean, Japanese, Singaporean, Taiwanese…attended.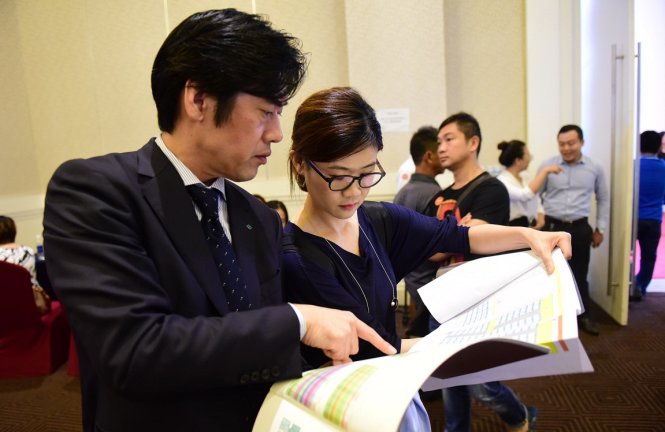 Representatives of Phu My Hung said that in the result of 100% of products sold out today, up to 25% of transactions come from foreigners. "The reason why the number of foreigners ordering apartments is up to 25% because Phu My Hung Midtown is planning the complex of international stature, the living environment here is similar to the developed countries, the location is close to the international schools, security is tight and Phu My Hung urban area is also home to many foreigners nowadays with more than 15,000 people", he emphasized.
No need to go far
Each block of The Symphony has its own gadgets. The whole project has 319 apartments, but the owner has doubled utility for residents. As a result, using and experiencing gadgets will be more effective and easier.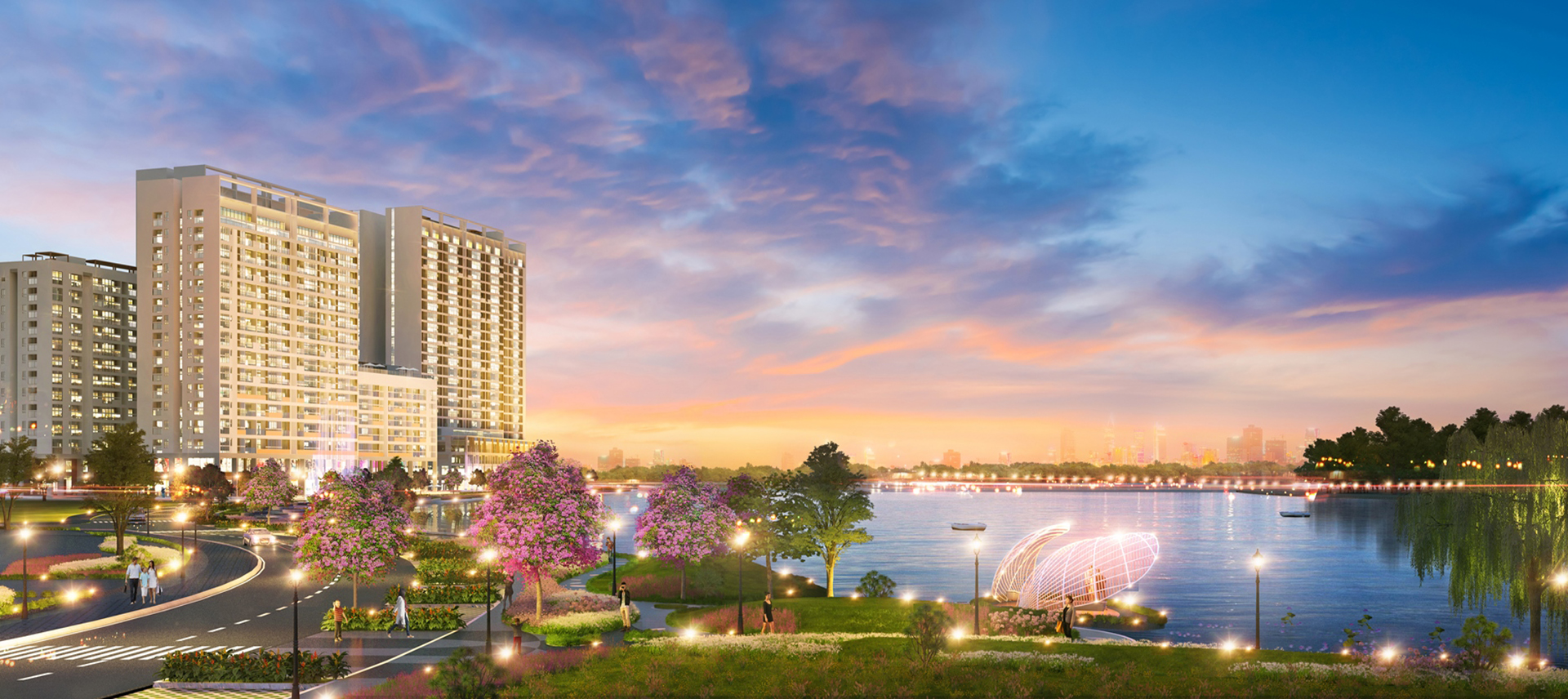 Accordingly, each block of the Symphony has library, gym, massage, sauna … Highlights, this is the first apartment building of Phu My Hung has outdoor golf course dedicated to residents, or "guest house" facilities for overnight stays when visiting the owner of the apartment.
Especially, from general planning to details of Phu My Hung Midtown are designed to maximize the direction of the river and Sakura Park. Thanks to this, residents have a great view of the landscape, positive effects on mental health.
Phu My Hung Midtown is Phu My Hung's largest investment project in recent 3 years. In particular, to ensure the project is developed in accordance with expectations, for the first time Phu My Hung company has joined hands with foreign partners to deploy the project.
Accordingly, selected Japanese partners include Daiwa House Group, Nomura Real Estate Group and Sumitomo Forestry Group. Landsculptor Studio Company (Thailand) designs the scenery for Sakura Park.
According to the developer, in big support of customers for the project, it is expected in June, some ground floor shop flats in Phu My Hung Midtown will be launched.